Short Crochet Hairstyles
Crochet hair extensions are one of the best protective styling options for short natural hair. They cover up the full length of your hair and thread it with an endless variety of styles from light waves to tight twists.
You don't have to go full length to create a good looking crochet look. Great volume and style can be created with shorter extensions, perfect for those of us who are permanently on the run and looking for styles that are easy to manage and maintain.
Check out our selection of the best short crochet hairstyles.
Very Natural Short Crochet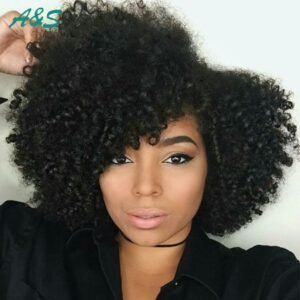 We love just how similar to an actual day three wash-and-go this is! Loose crochet extensions like this require some styling with a trident comb and especially avoid any extra friction by sleeping in a bonnet or scarf.
Deep Red Short Crochet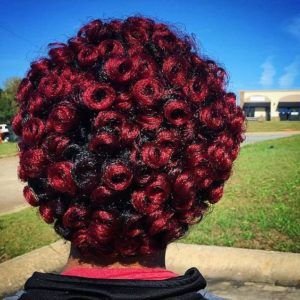 Larger curls, shorter length. We love the picks of this style. Large curls in ombre give the style volume while the short length keeps it lightweight and convenient.
Blonde Highlights Short Crochet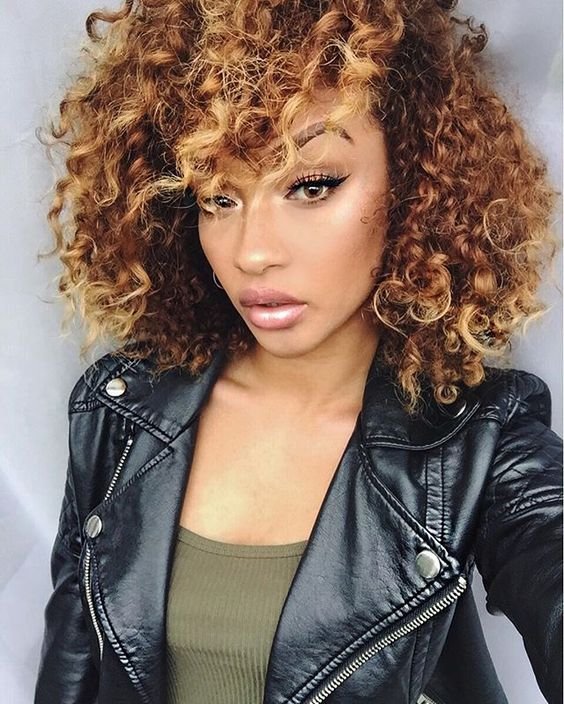 Just in the frontier between short and medium lays this perfect look! Your hairdresser can combine Brazilian and Indian varieties of hair to create this look.
Laid Back Curly Crochet Braid Out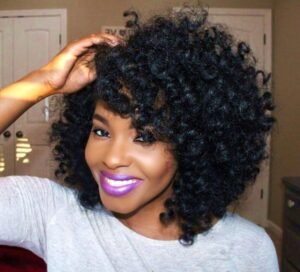 Tight and large curls in a tapered cut. This style screams romance and fun. We just have to comment the combination of deep black hair and that awesome purple lip color.
Chunky Short Crochey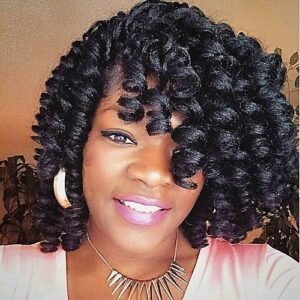 If you're into keeping some definition, this is a great option. Larger curls are easier to manage and keep coiled at night. Use some hairpins and a dab of styling cream.
Purple Black Crochet Curls
This in an example of how short goes a LONG way. These extensions are about 7 inches long but are threaded in a way that provided great volume and coverage.
Layered Curly Crochet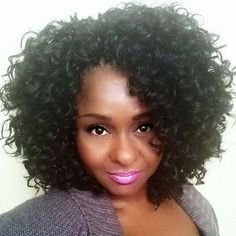 Let's just say tapered is a favorite. You just can't go wrong. Choosing loose and wavy hair extensions will give your style extra movement and body.
Brazilian Crochet Lob
You may be looking for a crochet style that's simple, compliments your features and doesn't give you wild amounts of volume. This is it!
3b Curly Crochet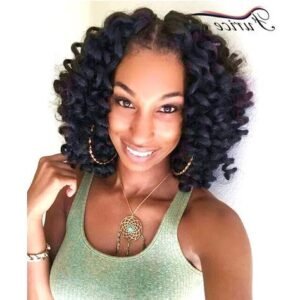 These crochet extensions are quite similar to a perm rod on 3b hair. Length is still not passed your shoulders so it stills focuses on your beautiful features first and foremost.
Defined Short Crochet
Some hair extension brands provide crochet threads that are ready to wear as is. This variety provides great defined curls, while you're free to play with color selection.
Short Asymmetrical Bob Crochet
We love bob hairstyles! Slightly angled and perfectly complimented by almost curly extensions. Make sure to land at a hairdresser with great scissor skills to achieve this look.
Short Layered Curly Crochet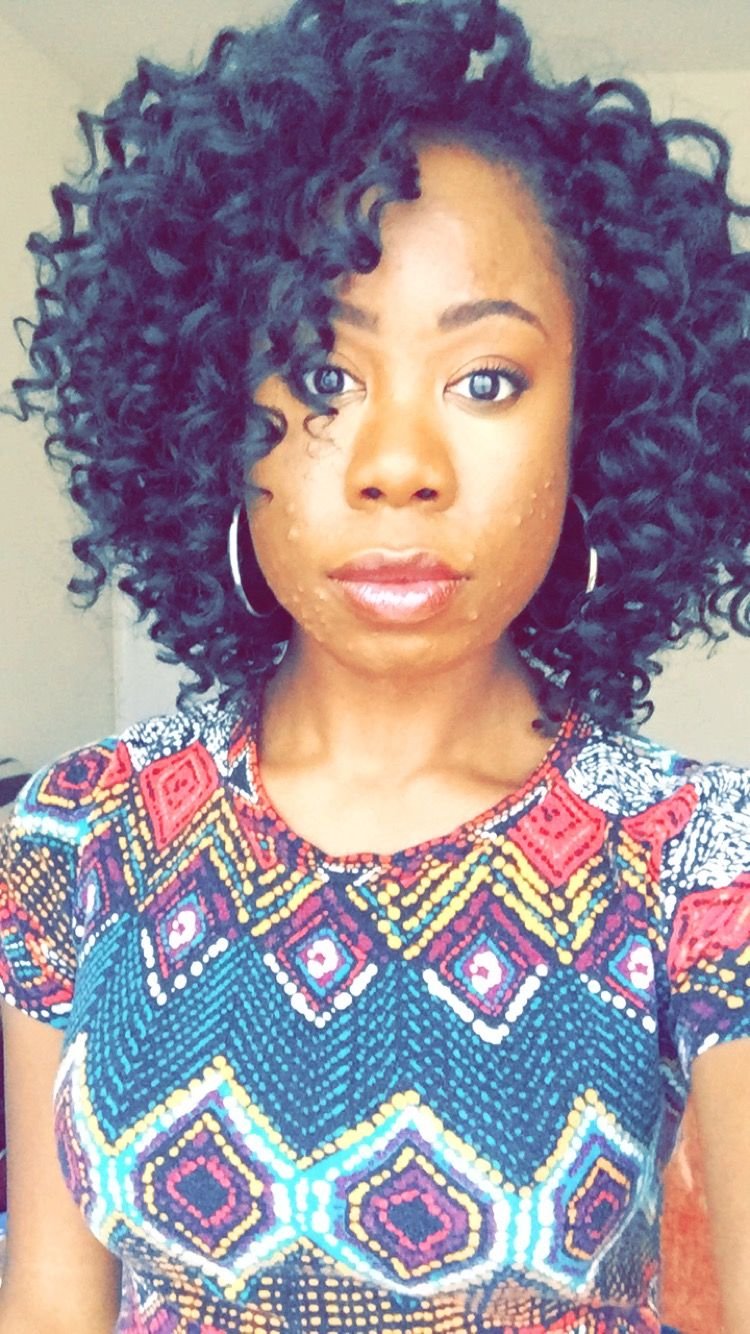 Layers are an awesome way to take down or up the volume of a hairstyle. In this case, layers are used to keep the hair off the shoulders and let the style highlight cheeks and eyes. Lovely.
Short Crochet With Bangs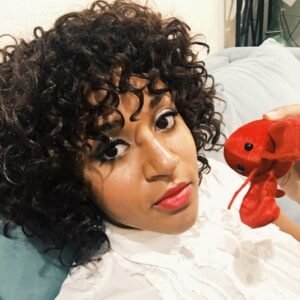 Yes, you can create bangs using crochet. It's actually a great strategy to cover your tracks and give bangs a try without having to cut your own hair. Risk free exploration? Sign us up!
Short Asymmetric Chocolate Crochey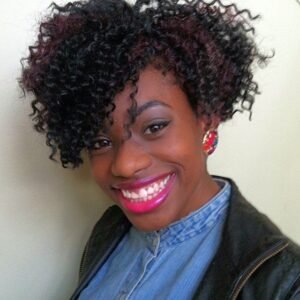 A great amount of volume and it is still above your ears! If you're wondering what to do while growing from a really short tapered Afro, this is a great style!
Cute Short Fro Crochet Afro
Short style, great bangs. This is a look that most curlies achieve by pulling their hair up in a puff, but there's no need. Light and sassy, this is a 100 emoji type of look.
Perm Curls Crochet Braids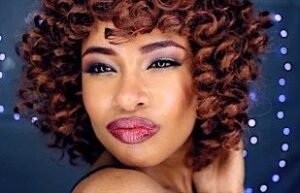 Two for one! Get a perm rod style with the heatless convenience. This type of extensions has a great volume for easy crocheting.
Twist Out Crochet Braids
Achieve the most natural look while still protecting your tresses! This curl pattern is very similar to a twist out look and the natural hair tone makes it even more perfect.
Blonde Crochet Braidout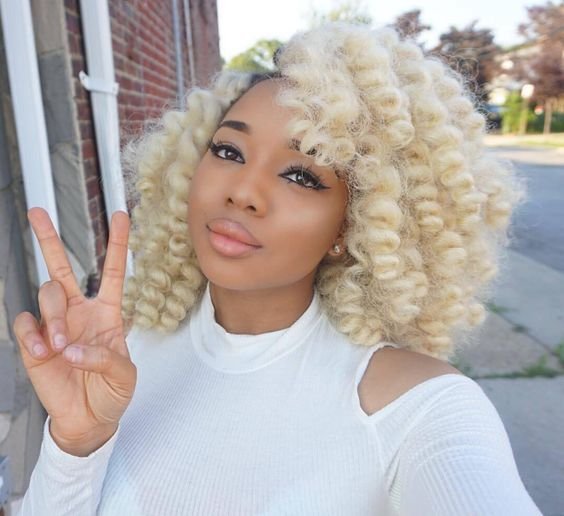 How gorgeous are these curls? Don't tell us she doesn't look short of godly with this platinum look! If your own hair is bleached or colored you can find hair extension to match!
High Top Crochet Twists
Yes! This is something we wanted to see. Twists are often conceived as a long hair style but this proves it works just as well in a shorter range. The shave lines give it a perfect finish.
Layered Short Crochet Braid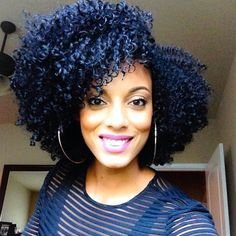 And then again, layers and curls always win. Looking natural and gorgeous as ever with crocheted kinky curly hair extensions with just the right amount of volume.
High Top Fade Short Crochet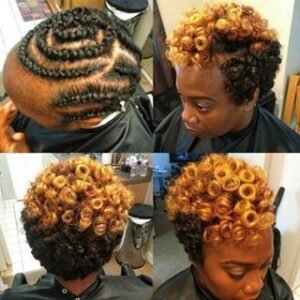 Kinky Short Crochet Braids
Short Crochet Hairstyle With Highlights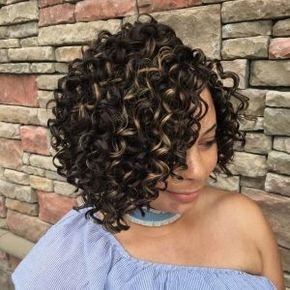 Short Curly Bob Crochet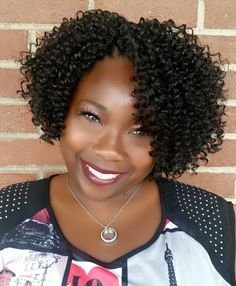 Dark Chocolate Color Crochet
Tapered Blonde Short Crochet Curls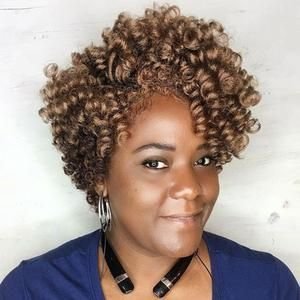 Finger Coils Crochet
Large And Defined Short Crochet Curls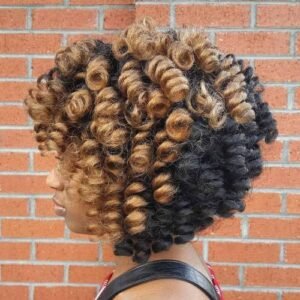 Short Crochet Tight Curls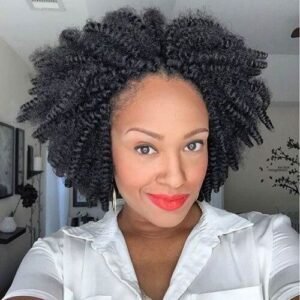 Short Crochet Twist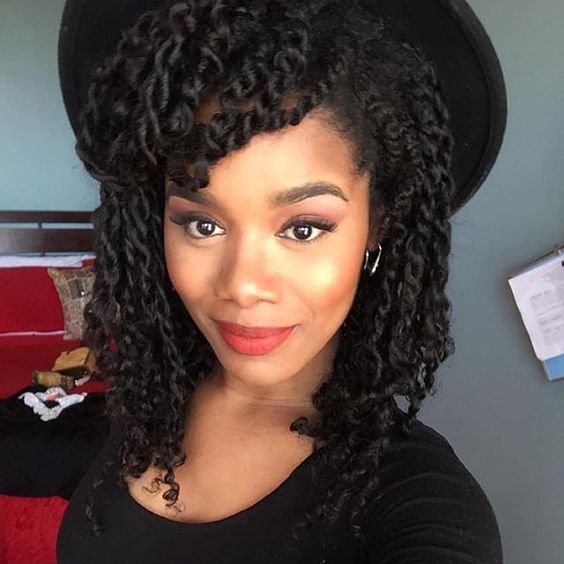 Shirley Curls Short Crochet
Short Silver Crochet
Wavy Short Curls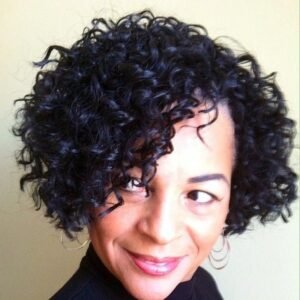 Braid Out Crochet Waves
Ombre Short Crochet Curls
Tightly Defined Short Crochet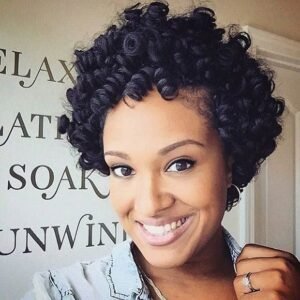 Short Curly Crochet Afro
Two Tone Short Crochet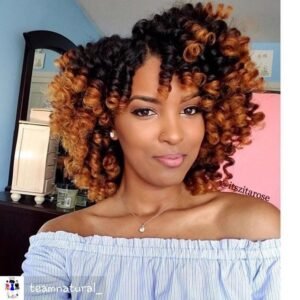 Short Tapered Crochet Hair
Auburn Short Crochet Coils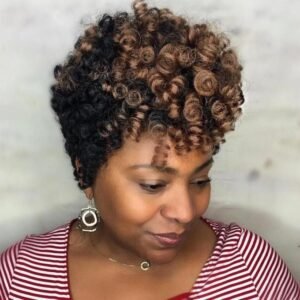 Golden Leaf Band Crochet Hair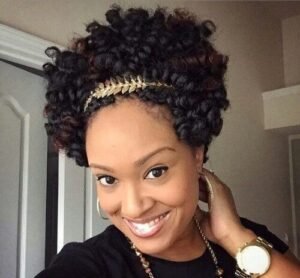 Side Swept Natural Crochet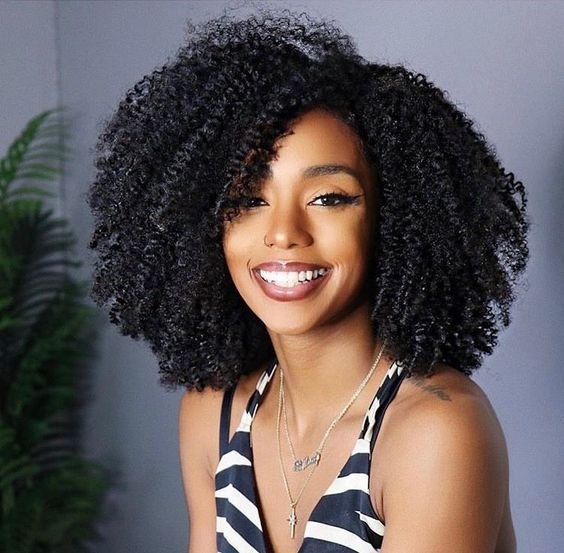 Braid Out Crochet Lob
Bowl Cut Crochet
Copper Crochet Coils
Chic and Short Crochet Braids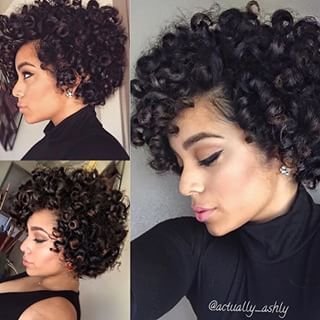 TWA Crochet Hair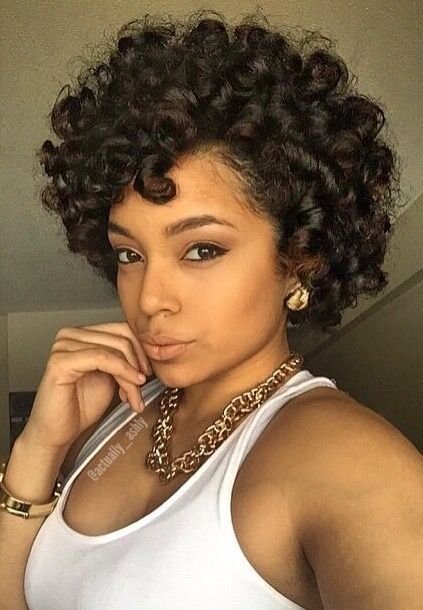 Side Swept Crochet Twist Out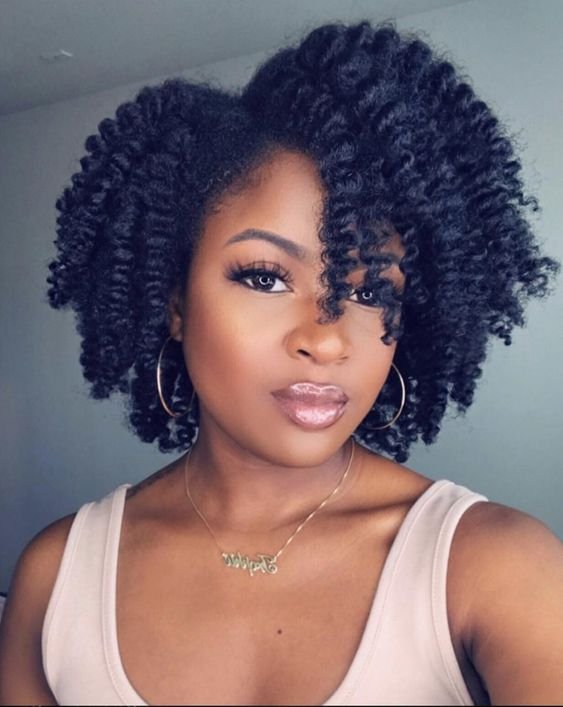 Boho Style Faux Locs Crochet
Black curly reversed updo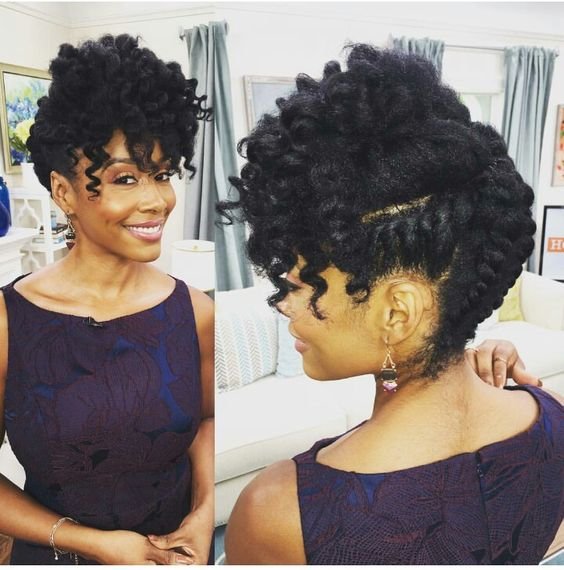 Box braids crochet lob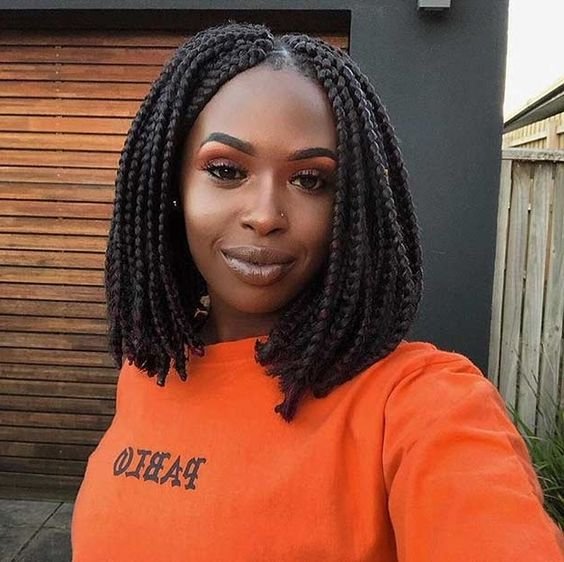 Curly crochet faux hawk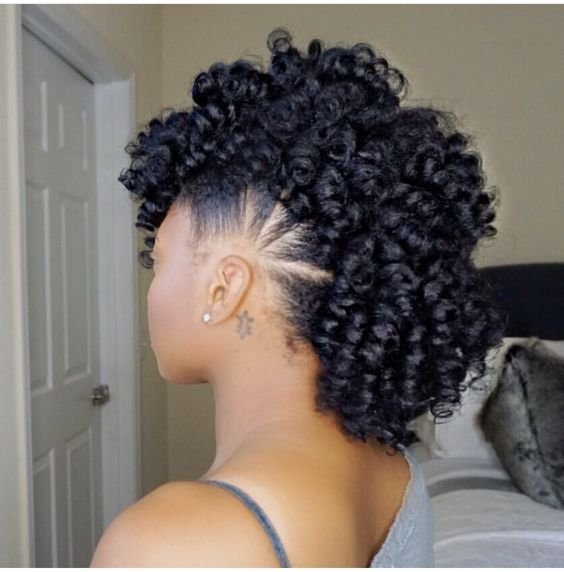 Crochet twists curly ends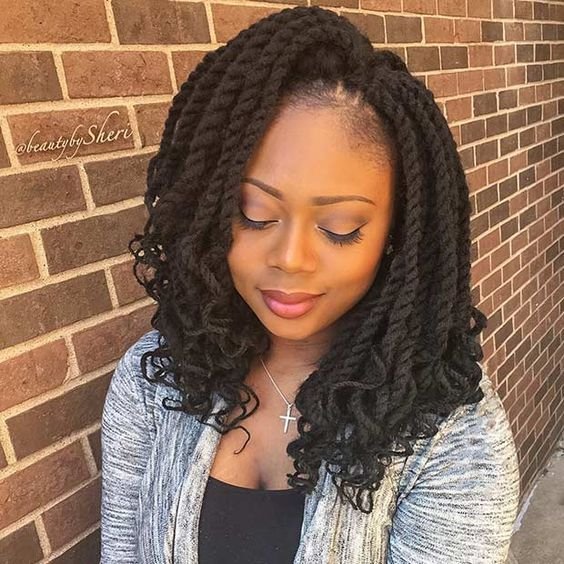 Ghana Passion Twists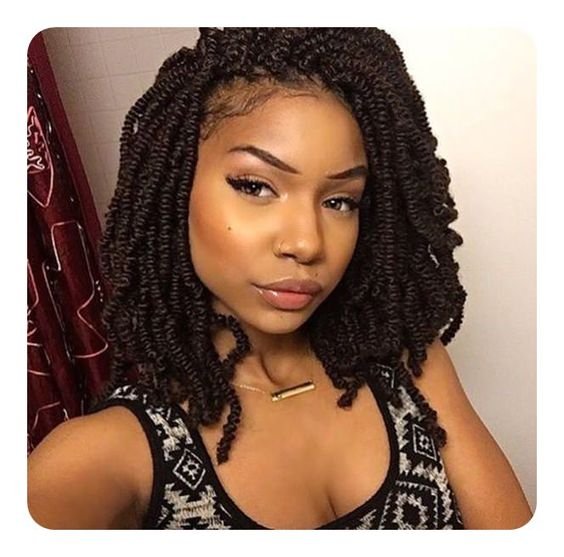 Half up pigtails crochet kinky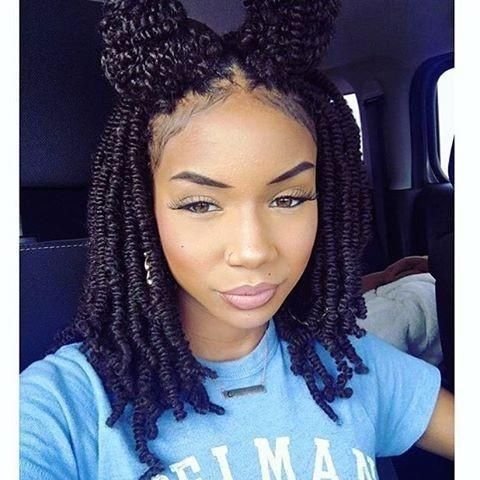 Short blonde goddess short faux locs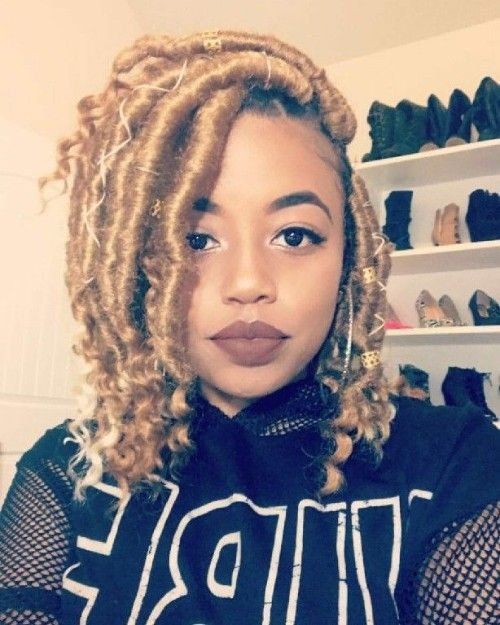 Short boxer braids crochet bob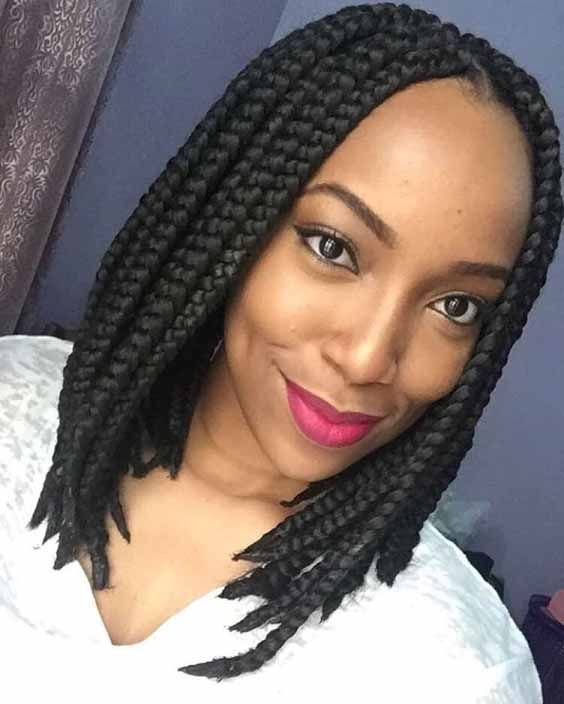 Short side-swept crochet faux locs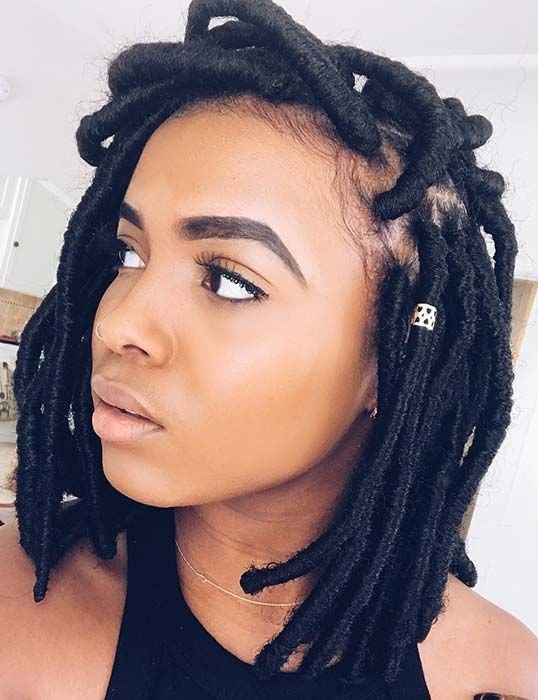 Short Marley Twists Bob
Short unraveled crochet twist
[td_smart_list_end]

Crocheting is part of the protective hairstyle Olympus. One of the most important tips is to always keep a close eye on your natural hair, keep it hydrated and as clean as possible. An oil scalp massage can be a great add up to your maintenance routine every 3 to 5 days.
Pro tip: Keep a spray bottle at hand and dilute about a dime size amount of shampoo in it to massage into your scalp and keep it clean!
Hair extensions can absorb moisture and oils and prevent them from getting to your hair in a timely manner, which is why it's important to keep moisture coming to make your style big on the protective side.
Depending on the quality and durability of your hair extensions, you may fully wash them one week to ten days in. Especially in the warmer seasons or after a good night out (no one loves post dance club smells in their hair). Remember to seal them afterwards with a good oil or shaping butter.
There's hundreds if not thousands of extension types to pick from when choosing to do a short crochet style. It's actually surprising there's not a bigger following for this hair trend – Or is it that we're just too addicted to short, lightweight and sexy hairstyles?