Perm Rods Styles On Natural Hair, Relaxed and Synthetic Hair
There's no curl like the one a perm rod can give you. From the tightest to the mightiest, perm rod styling can bring natural, relaxed or natural extension hair to curly heavens.
An old technique has been reinvented to create fabulous looks for most hair lengths. Perm rod setting is characterized for using a trademark style off roller with a narrow center and an elastic secure band.
How do you know if a perm rod could work for you? A set can be worked on any type of curly or chemically straightened hair starting from 2 inches down to any length. Check out the latest and the best in perm rod styling.
Dark And Elegant Short Crochet
Here's a great tip for a gorgeous perm rod set: use a light cream or a mousse for setting. Heavier products can weigh your curl down and have your set gone before it's time.
Large Defined Perm Rod Set
A great way to achieve this look is using thin parts that can be unraveled more easily during take down. Use a lightweight oil to reduce frizz and maximize shine.
Top Fade Perm Rod Set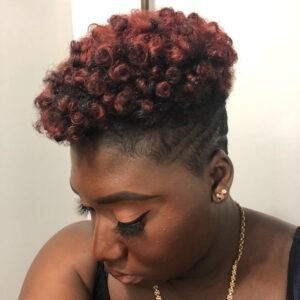 Your top fade might be growing and becoming difficult to manage with your typical wash-and-go or twisting routine. A perm rod set will add an elegant boost and manageable volume.
Chocolate Ombre Perm Rod Set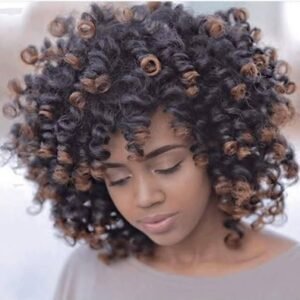 Perm rod sets work great on remy hair extensions. You can use a heavier setting lotion and spray to reshape your weave or extensions any way you want.
Auburn Perm Rod Set
Coloring adds depth and variety to your usual styling. To keep your hair out of harm's way make use to use minimal heat for setting and deep condition before and after styling.
Two Tone Perm Rod Bun
Ombre colors can be turned upside down with this wonderful puff. This style is perfect for keeping your perm rod curls after 2 to 3 days of wearing it out and about.
Perm Rod Faux Mohawk
Another great way of re-purposing a perm rod set with long hair. Use large hair clippers to secure your hair and edge control styling gel to keep your layaway to a minimum.
Perm Rod Ombre Mohawk
Perm rods are a transitioning girl's best friend. Relaxed hair generally responds favorably to perm rods and your natural roots can be blended in beautifully for a great look.
Tiny Coils Perm Rod Set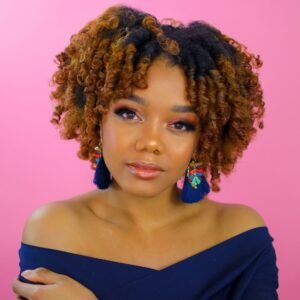 Using the smallest with and pulling the rod in a downward motion can give you this finished look. Tight and coiled curls that last.
Wet Look Perm Rod Set
Heavier setting lotion and no heat or cold-air setting can help you achieve this look. For perm rod setting it's best to hair that's been stretched first. Check the end of the gallery for a tutorial.
Deep Black With Baby Hairs Perm Rod Set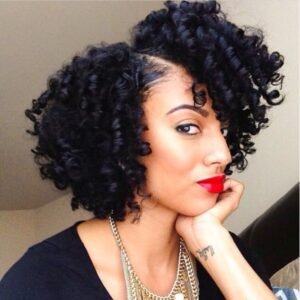 Pitch. Dark. Black. Gorgeous shine and definition on black hair can be just as mesmerizing as a colored set. Shaped and styled baby hair are a wonderful detail.
Wet Hair Perm Rod Set
Natural non stretched hair will work perfectly with a perm rod. Results can be compared to these achieved by three way twisting or large braid-outs. You can take them down while your hair is 90% dried to get this look.
Burgundy Ombre Perm Rod Set
Yes, volume. Yes, curls. Yes, bangs! X-large rollers will get you a look similar to this one if your hair is past shoulder length.
X-Small Perm Rod Set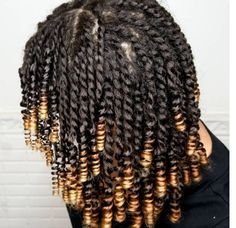 Something about this look feels like romance in the Caribbean, or is it just me? The longer your hair, the smaller your parts need to be to get this kind of perfect, bouncy coils.
Light Brown Perm Rod Set
Another great execution of perm rods on natural hair. There's no need to apply crazy amounts of heat to beat shrinkage. Perm rod sets are a great ally to show your length proudly.
Layered Perm Rod Set
Of course your base hair cut will be a fundamental part of your perm rod finished look. Depending on your layers you can choose to play with the roller width to maximize results.
Deep Red Perm Rod Set
WOW! Color in this style is just breathtaking. Short hair can definitely turn a lot of heads by great styling like this. Use a heat protectant and hair cream to preserve your look for longer.
Large Perm Rod With Full Bang
The direction or your perm rollers can be tweaked to create a bang effect even if you have none! Wrap them parallel to your scalp line and starting from your nose or chin to nail this look.
Wavy Set Perm Rod
Perm rod set can also save a lot of time when you want to achieve the curl wand look. The longer the hair, the longer it takes to achieve single, great looking curls and perm rod sets can be a fast track for that.
Short Hair Mini Perm Rod Set
Just growing out a TWA? No problem! As said above, there are perm rod widths that can work for 2 inch long hair and get you this heavenly looking afro.
Honey Tip Perm Rod
T
WA

Perm Rod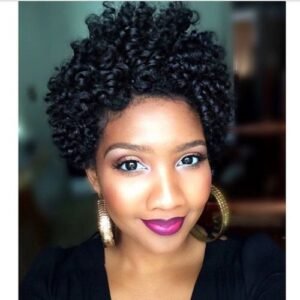 Short And Sweet Perm Rod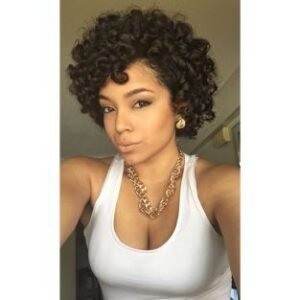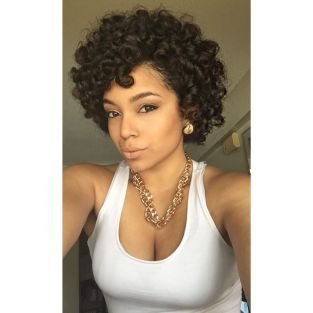 Full Body Perm Rod Set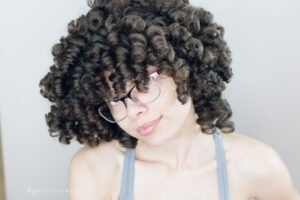 Brown Copper Perm Rod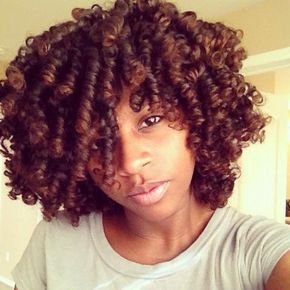 Ultra Defined Perm Rod Set
Large Curl Perm Rod Afro
Extra Large Perm Rod Set
Dark Chocolate Perm Rod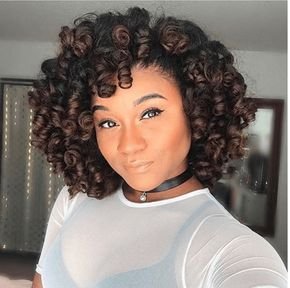 Blonde Frohawk Perm Rod
Golden Perm Rod
Dark To Copper Perm Rod
Pineapple Bun Perm Rod
Deva Cut Short Perm Rod
Large Curl Short Hair Perm Rod
Half Up Perm Rods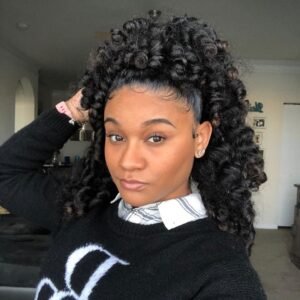 Tapered Cut Perm Rods
Perm Rods for Thick Natural Hair
Red Curls Perm Rods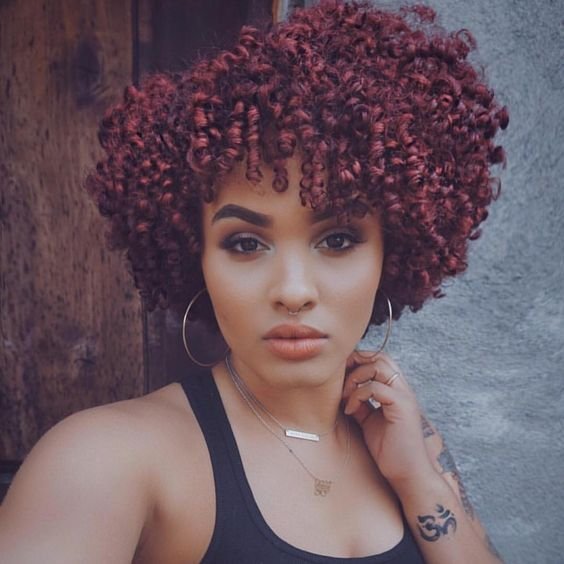 Soft Blonde Perm Curls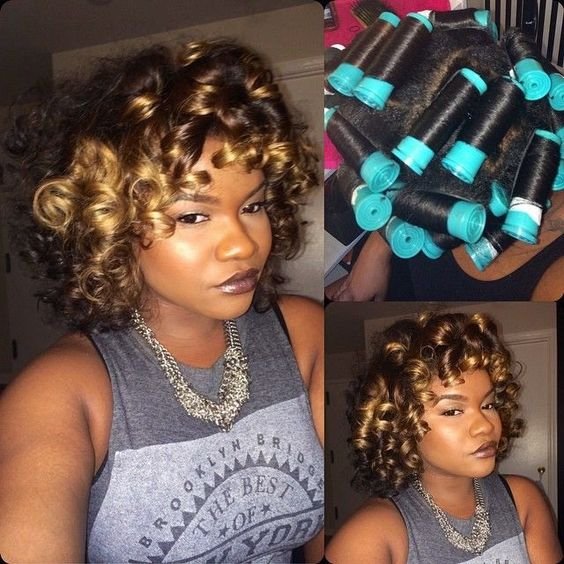 Perm Rods Set Pineapple Updo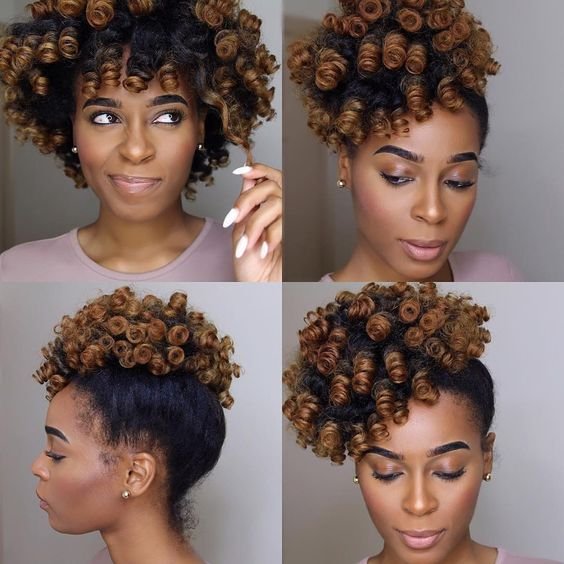 [td_smart_list_end]

Perm Rod On Natural Hair
No matter what's your current hair type, the starting point is always the same: clean, deep conditioned hair. Spend a good amount of time detangling (preferably using a tangle teezer or a fine tooth comb) as this is the ultimate base for great looking curls.
Use our selected hairstyle gallery as a guide to purchase your perm rod set rollers and keep in mind the space limitation. Perm rods are designed to coexist better than regular rollers, but there's still limited space in your head to hold them all. Perm rods are supposed to sit on your scalp while setting, especially if you have natural or relaxed hair.
Set using a top quality setting lotions or mousses for lightweight and bouncy curls. Especially when you're planning to air dry your hair, heavy creams and oils can render your curling efforts useless.
Rods can be used for over and under curl wraps, just make sure to use the same time of wrapping all around your hair for it to curl out evenly and fully shaping your style. Use oil in your fingers to unravel each rod.
Styling can be done with the bottom tip of a fine tooth comb to get some volume going. For maintenance, use setting sprays and reset when necessary.